So, i've spent some time in creating a new theme to be used with Domoticz: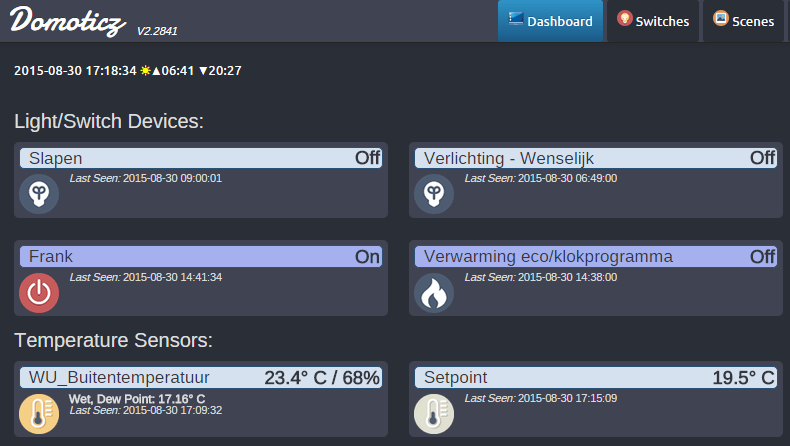 Save the code below as 'custom.css' in /www/styles/ThinkTheme/ and then choose 'ThinkTheme' from Setup > Settings > Theme
Grab latest CSS-code from Bitbucket
here
.
The icons are from
this
topic and can be downloaded
here
(
mirror
) but the theme also works fine with just the stock Domoticz icons.
No support, just grab this and enjoy it. Domoticz has updated to v3.9999999 (
) and my theme doesn't work anymore? Too bad, try to fix it yourself
Making this CSS stuff is quite time consuming so i can't help everyone if there is a little bug in my stylesheet.
Free to use and modify, but i would appreciate a link back to this topic if you use large parts of it in your own theme.